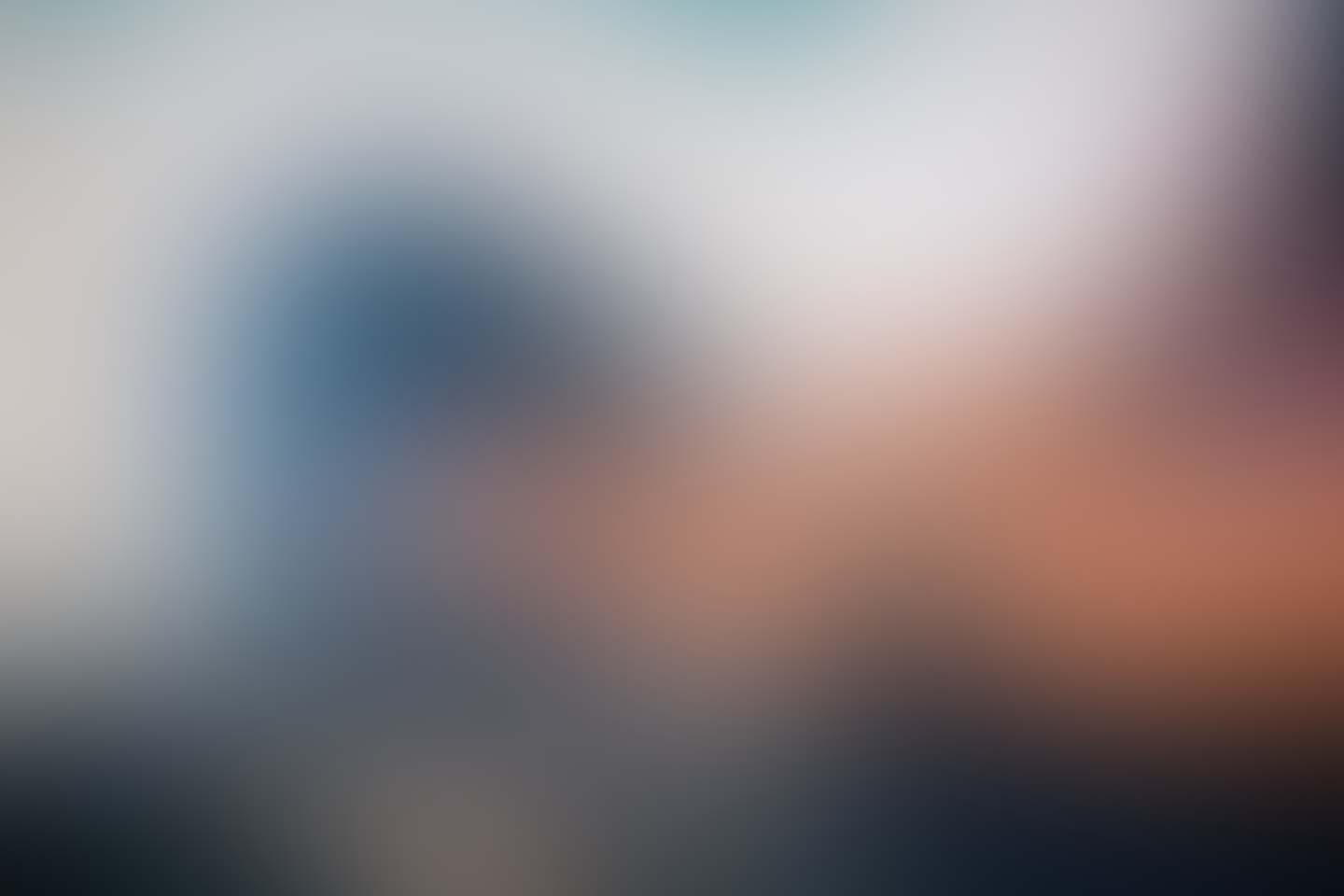 Overview of Terms of Service
Overview of Terms of Service
This is a plain English overview of the key elements of our Terms of Service. You can find our complete
Terms of Service here
and our
Privacy Policy here
and we encourage you to read them both. If there are any conflicts between this overview and the actual Terms of Service, the Terms of Service will prevail.
What we do
ReliveDigital provides two key services:
We digitise photos, negatives, slides, documents, sound recordings, videos and films. In so doing we will make copies of the originals in a digital format.
We provide an online gallery and other solutions and services for you to view, share, store, document, manage and print your digitised materials and all your new digital photos and videos too.
ReliveDigital is intended for use by individuals, families, businesses and organisations that require a service that enables them to store, safeguard, view, share and manage their photos and videos, old and new, in the one place. We are all about helping people digitise, store. manage, document, share and enjoy their materials and stories and enabling them to share these with their families, friends and communities in a safe, secure and beautiful digital environment, on any device. That includes amateur photographers, professional photographers, businesses and organisations. The service is intended for materials you or your family and friends have produced such as family photos and home movies.
We will not tolerate the use of ReliveDigital for the distribution or streaming of illegal or stolen content.
Your materials and copyright
We respects your rights over your materials in all their forms and we will never assume any rights, copyright or otherwise over your materials. The photos and videos you store with us, whether original or digital will remain 100% yours.
When you upload materials to the gallery or when you ask us to digitise any materials for you, we will assume that you own the materials, have the rights to the materials or have permission from the owners of the materials. If this is not the case please do not ask us to digitise them and please do not upload them to the Gallery.
ReliveDigital will not digitise any materials that are clearly not your own such as videos tapes of full length movies except where you have permission from the copyright owner or in special circumstances permitted by law.
In all cases you agree to indemnify ReliveDigital against any breaches of copyright. ReliveDigital will not be responsible for any breaches of copyright arising from your actions and you are responsible for all the content to request us to digitise and upload to the gallery.
If you believe materials you own have been used without your permission please see copyright infringement (click here).
Your materials and privacy
We take Privacy very seriously and we will never explicitly share your materials without your permission except where compelled by law.
We will never sell or share any information about you or information acquired or inferred about you from you materials. We will only share information about you as required in order to provide our services to you and as required by law and detailed in the Privacy Section of our website (click here).
When we can suspend your account and remove your material
You are responsible for the materials you provide us, whether photos, videos or other media that you ask as to digitise, upload or share using our services. ReliveDigital may remove any of your content for any reason where we judge materials to be offensive, illegal, disturbing, stolen or you breach the
Terms of Service (click here)
.
Subscription
ReliveDigital offers a number of subscription plans that are detailed
here
. If you purchase a subscription to the ReliveDigital Gallery you are responsible for all subscription fees. Free trials are available for the Standard Subscription. A few days before the end of the free trial period we will email you to request you provide your credit card details. Once you have provided your credit card details we will automatically charge your credit card for the monthly subscription on the due date each month until you advise us that you chose to cancel your subscription.
If you upgrade your subscription, we will charge you a pro-rata amount reflecting the days left in the payment period at the new rate. All subsequent payments will be at the new rate.
If you downgrade your subscription, you will have access to the current subscription until the end of the current paid up period. You will then be charged at the lower subscription rate from the next payment.
Should you cancel your subscription, you will have access until the end of the current paid up period. After that time, you account will be frozen. You must ensure you download all your materials before the end of the paid up period. After that we reserve the right to delete you materials.
Subscription payments are not refundable. You will have access to the service you have subscribed to until the end of the period for which you have paid regardless of whether you have chosen to cancel. This policy also applies to our annual subscriptions that are available on request.
Should your payment fail, you will receive an email requesting you update your payment information. If the automatic payment is not successfully completed you will not be able to upload or import any further materials. If the automatic payment remains overdue after 14 days your account will be frozen, If your account remains in arrears beyond a month we will seek to contact you by email. If after 2 months from the last due date we have not received payment we may delete your materials without further notice.
Should you exceed the storage or other limits of your subscription plan will not be able to upload or import any further materials.. We will contact you by email and asked to upgrade to the next subscription plan.
All payments are processed through Stripe, a leading provider of payment processing services. We will never have access to or store any of your credit card information.
Payments for the subscription service may be made Credit Card. All credit card payments may be subject to a reasonable credit card fee of up to 2% for Visa and Mastercard and 3% for Amex, other non-Australian Cards or non-Australian Dollar payments.
GST of 10% is included in the price of all subscriptions and will be paid on all orders for Australian residents.
Digitising service
ReliveDigital offers a range of services to digitise photographs, slides, negatives, sound recordings, documents, films and videos.
To place an order with ReliveDigital, please forward us the materials you wish to have digitised with a note detailing the required service. Before shipping please read our website page How-it-works and print out Shipping Instructions and Label (click here).
Once we receive your materials we will prepare a written quote. The quote will detail your materials and specify the service to be applied, specifications, the deliverables, agreed timelines and any specific terms applicable to your order. Quotes will be written and available either in hard copy, as a PDF by email or through our online quoting system. Quotes sent electronically will offer the customer the opportunity to ask questions, request changes or order additional services or goods online. The customer will then have the opportunity to accept the quote online. Where quotes are sent as a PDF or printed document they will provide the customer with an opportunity to ask questions and make changes by phone or email. The customer will then be able to accept the quote by signing the quote as accepted or emailing us a note to this effect.
Payment is required in full ASAP the quote is accepted. Once the payment for the quote is accepted the work will be scheduled. No work will be scheduled or performed prior to payment being received in full. Should customers require alternative payment options please discuss these with ReliveDigital before accepting the quote.
Where ReliveDigital accepts an order placed without a quote having been provided and accepted, then the full pricing indicated on the ReliveDigital website will be applicable and the customer will be invoiced. In such cases all invoices will be payable prior to shipping or collection of completed work unless otherwise agreed.
Where payment remains outstanding, ReliveDigital reserves the right to retain possession of all materials and freeze or cancel subscriptions to the gallery and other services until payment is made. Where payments remain outstanding more than 60 days ReliveDigital reserves the right to dispose of or sell the materials.
Payments may be made via Bank Transfer or Credit Card. All credit card payments may be subject to a credit card fee of up to 2% for Visa and Mastercard and 3% for Amex, other non-Australian Cards or non-Australian Dollar payments.
GST of 10% is included in all prices and will be paid on all orders from Australian residents.
Post and shipping expenses are to be paid by the customer. A reasonable fee may be charged for packaging.
Should you have any problems with your order including allegations of poor quality, lost or damaged media, you will advise ReliveDigital within 7 days of receiving the return delivery of your order.
Unless otherwise noted in writing the Terms of Service will apply to all orders.
Your responsibilities and security
You have control over and responsibility for your online gallery account, privacy settings and your password. You are free to set the access to view, share and download your materials as you wish. It is your responsibility to make sure your password is secure.
The limits to our responsibility
We strive to ensure that your files are secure and backed up, however, in the event of an unforeseen event where your files become unavailable for a prolonged period, corrupted or deleted due to an act of God, unauthorised access or any other cause, neither ReliveDigital, our directors, staff or contractors will be held responsible.
To the extent permitted by law, the total liability of ReliveDigital for any claim under these terms, including for any implied warranties, is limited to the amount you paid us to use the service or, if we choose, to supplying the service again.
In the case of our digitising service, ReliveDigital will only be held responsible for any materials delivered to us for digitising once we receive them and until such time as they are shipped or collected. We will not be held responsible for any damage or loss incurred during shipment. While ReliveDigital has processes in place to ensure your materials are kept and handled safely, should ReliveDigital lose, damage or destroy your entire order during the time we are in custody of them you acknowledge that the sole and complete remedy for such a loss is ReliveDigital's payment to you of an amount of up to AUD$500 (five hundred Australian Dollars). Part loss of your order will be subject to a part payment in line with this paragraph.
Using third parties
In order to provide our services ReliveDigital engages a number of highly trusted third parties including storage and infrastructure providers, payment processors and other service and software providers. Where necessary we share your information with these parties where necessary to deliver our services.
Where ReliveDigital uses external service providers such as Youtube or Facebook, you will also be subject to their Terms of Use.
Changes to our Terms of Service
We may change the Terms of Service at any time by posting an updated version to our website. It is your responsibility to check our website for any changes to our Terms of Service. Changes to our Terms will be reflected in the actual Terms of Service page and not necessarily in this overview. If you have any questions regarding the Terms of Use, please contact us at hello@relivedigital.com.
In case of problems, poor service or disputes
If you are unhappy with our service or have any complaints or problems please do not hesitate to
contact us
.
Should we ever have a disagreement that we cannot resolve between us you agree to use the services of the dispute resolution service listed here: http://www.crs.org.au/commercial_small_business.htm.
We hope this helps
We hope this overview helps and we encourage you to read the full
Terms of Service
and
Privacy Policy
.