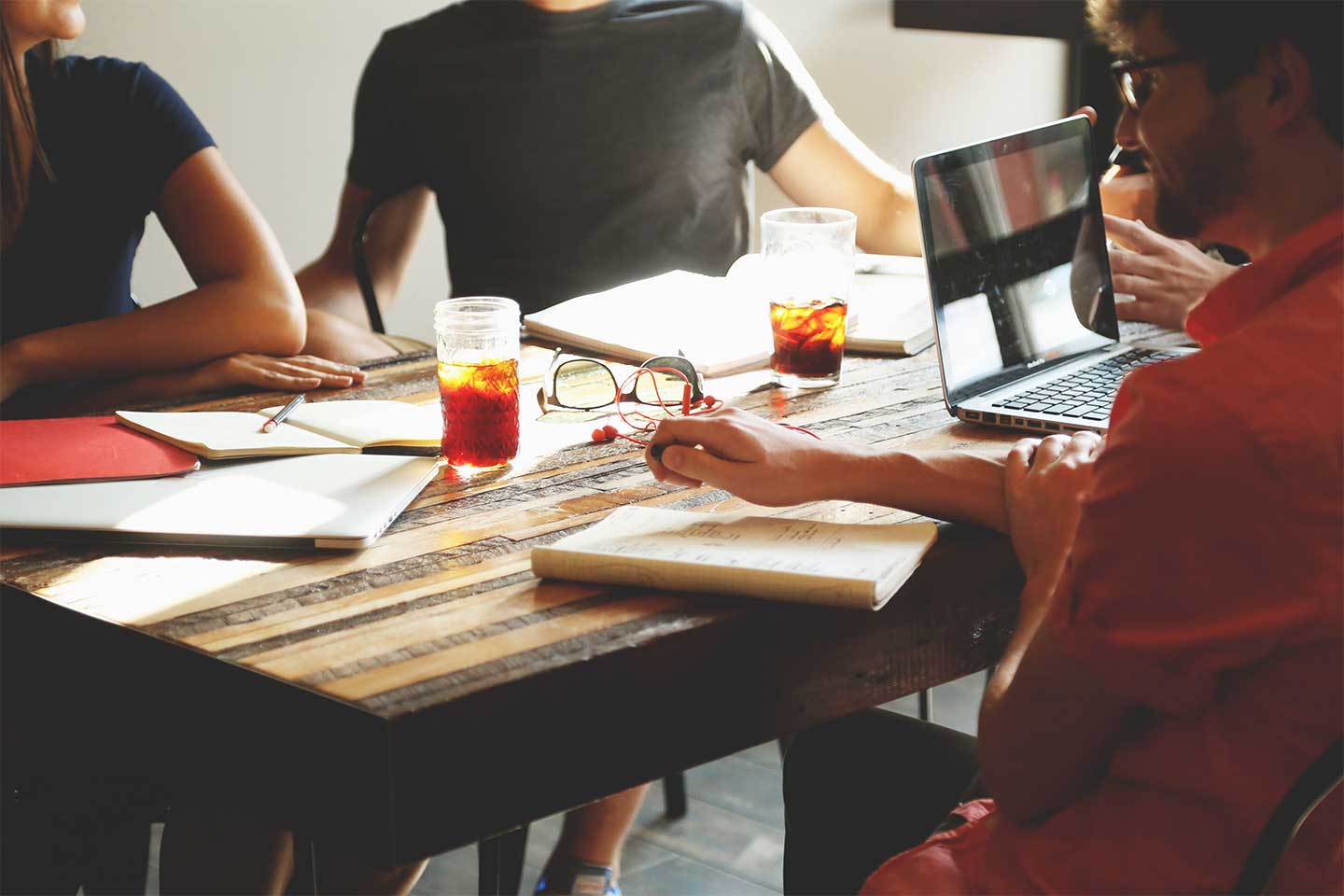 Last updated 9/9/2016
Welcome to Relive Digital's Terms of Service.
ReliveDigital provides the following (our "Services"):
The ReliveDigital website at https://relivedigital.com (the "Website").
We digitise photos, negatives, slides, documents, voice and sound recordings, videos, and films (the "Materials"). In so doing we will make digital copies of the originals in a digital format. We may also create hard copies (our "Digitising Services").
We provide a subscription based service to the ReliveDigital online gallery and other solutions and services that enable you to store, view, share, manage and print your digitised materials and all your new digital photos and videos too, including on our Apps (our "Subscription Services".).
We sell Merchandise, software and services from other providers (our "Merchandise Sales").
We also provide "Other Services" including video productions, graphic design, web and app design and development, marketing and consulting services and training (our "Other Services").
ReliveDigital is intended for use by individuals, families, businesses and organisations that require a service that enables them to digitise, store, safeguard, view, share and manage their photos and videos, old and new, in the one place. We are all about helping people capture, preserve, store. manage, document, share and enjoy their materials and stories with their families, friends and communities. That includes amateur photographers, professional photographers, businesses and other organisations. The service is generally intended for materials you or your family and friends have produced such as family photos and home movies.
We are based in Australia and subject to Australian laws and regulations though we are happy to provide our services to customers all over the world.
About this website
Welcome to the ReliveDigital Website at https://relivedigital.com. The Website is owned and our Services are provided by ReliveDigital Pty Ltd, trading as ReliveDigital with ABN12341041172. Any reference to ReliveDigital (also to we, us and our) in these Terms of Service is a reference to ReliveDigital Pty Ltd, trading as ReliveDigital.
About these Terms of Service
These Terms of Service ("Terms") the associated Privacy Statement ("Privacy Policy") govern your access to and use of the ReliveDigital Website, the Subscription Service, the Digitising Services, our Merchandise Sales and Other Services both online and offline. The Privacy Policy at https://relivedigital.com/privacy contains important information regarding personal information you may provide to us on the website and elsewhere. You should read both our Terms of Service and our Privacy Policy carefully.
Your access/use implies agreement
Your use of our Services is expressly conditional on your agreement to these Terms of Service and the associated Privacy Policy. By accessing and using the website or any other Services you are signifying that you agree to be bound by these terms. If you do not agree with the Terms of Service please do not use our Services.
Changes to these terms
ReliveDigital may revise and update these Terms of Service at any time without notice. Your continued usage of our Services after any changes to these Terms of Service will mean you accept those changes.
Any additions and changes to ReliveDigital's Services and Products will not impact the application of the Terms of Service.
Age Requirements
You must be at least 18 years of age to use any of our services.
Modifications to the information
ReliveDigital does not warrant the accuracy, adequacy or completeness of material on this website. All information may be changed, supplemented, deleted or updated without notice at the sole discretion of ReliveDigital.
Errors and problems
ReliveDigital does not guarantee that the website will be free from viruses, or that access to the website will be uninterrupted.
Product Information and Availability
ReliveDigital reserves the right to alter the specifications of our Services without notice. Publishing information about a product on the website does not mean that the product is necessarily available for sale or in stock.
Disclaimer of Warranty
ReliveDigital has provided the information contained on this website on the basis that we give the information in good faith. None of ReliveDigital , its affiliates and any of their respective directors, officers, employees or agents makes any representation or warranty as to the accuracy, completeness, security, timeliness, currency or reliability of the information contained on the website (including in relation to any goods or services) and none of them accept any responsibility arising in any way (including negligence) for errors in, or omissions from, the information contained on the website and disclaims all warranties, either express or implied, statutory or otherwise, including but not limited to the implied warranties of merchantability, non-infringement of third parties' rights, and fitness for a particular purpose.
You should not rely on the information on this site or any linked site without making your own independent assessment of the information. You should consult your own advisers to verify its accuracy and appropriateness to requirements and circumstances.
You acknowledge that the inclusion of links from this site is not intended as an endorsement or recommendation. If you create a link to this website, you do so at your own risk. We have not consented to any conduct with a linked site which may be unlawful or an infringement of a third party's rights.
Limitation of Liability
In no event shall ReliveDigital, its related bodies corporate and any of their respective directors, officers, employees or agents be liable, in contract, tort (including negligence) or otherwise, for any direct, indirect, special, consequential or punitive loss or damages or any loss or damages whatsoever, including but not limited to, loss of use, data, or profits, arising out of or in connection with:
the use or access of the Website or its contents;
Services supplied by ReliveDigital; or
Merchandise sold by ReliveDigital: or
a failure or omission on the part of ReliveDigital to comply with its obligations under these Terms of Service.
ReliveDigital is not liable to you or anyone else if interference with or damage to your computer systems occurs in connection with use of the website, linked website or other service. You must take your own precautions to ensure that whatever you select for your use from the website or any linked website or Service is free of viruses or any other thing that may interfere with or damage the operations of your computer systems.
To the fullest extent permitted by law, ReliveDigital's total liability to you (if any) for breach of any implied warranties or conditions which by law cannot be excluded shall be limited, at our election, to:
In the case of information or Services supplied or offered by us – the re-supply of the information or services or payment of the cost of doing this; or
in the case of Merchandise supplied or offered by us – repair or replacement of the goods, supply of equivalent goods, or payment of the cost of doing this.
We are not liable for loss of any kind (whether direct or consequential) arising from the information at this site, or a linked site, being inaccurate, incomplete or misleading, and are not responsible for any interpretation, opinion or conclusion you form from the information. To the fullest extent permitted by law, all warranties (including warranties as to merchantability, infringement of intellectual property or fitness for a particular purpose) and conditions are excluded.
You must not carry on any activity which might involve us in liability, or any activity which uses intellectual property owned by, or licensed to us, without our written permission.
Use of website Content
Permission is only granted to you to display, copy, distribute, download, and print in hard copy portions of the website for the purposes of:
placing an order whether on-line or off-line directly with us or with a reseller; or
using the website as an information source for your own purposes.
You must not, without our prior written permission, exploit the website or any of its Contents for any other purpose or by any other means.
Prohibited Conduct
You must not, without our prior written permission and the permission of any other owner of rights in content on the website, copy, mirror, broadcast, reproduce, frame, republish, download, store (in any medium), up-load to a third party, transmit, post, broadcast, distribute, show or play in public, adapt or change in any way the content of, or create a derivative work from, these web pages for any other purpose.
You must not upload, post, transmit or otherwise make available through the website any material which:
violates or infringes the rights of others (including their privacy and publicity rights);
is unlawful, threatening, abusive, defamatory, invasive of privacy, vulgar, obscene, profane or which may harass or cause distress or inconvenience to, or incite hatred of, any person;
encourages conduct that would constitute a criminal offence, give rise to civil liability or otherwise violate any law;
restricts or inhibits any other user from using or enjoying the website;
affects the functionality or operation of the website or its servers or the functionality or operation of any user's computer systems (for example, by transmitting a computer virus or other harmful component, whether or not knowingly); or
breaches any standards, content requirements or codes promulgated by any relevant authority, including authorities which require ReliveDigital to take remedial action under any applicable industry code.
Indemnification
You agree to fully indemnify and hold ReliveDigital and its related body corporate harmless from any claim, cost, demand or damage (including legal costs on a full indemnity basis) incurred or which may be incurred arising from a breach by you of these Terms of Service.
Outbound Links
The website may contain links to third-party websites and resources ("linked sites"). These linked sites are provided solely as a convenience to you and not as an endorsement by ReliveDigital. ReliveDigital makes no representations or warranties regarding the availability, correctness, accuracy, performance or quality of the linked site or any content, software, service or application found at any linked site. ReliveDigital may receive payments and/or commissions from operators of linked sites in relation to goods or services supplied by the operator as a result of you linking to the third party website from the ReliveDigital website.
Following links to such websites is done so entirely at your own risk. ReliveDigital accepts no liability for any loss incurred by you directly or indirectly as a result of your reliance on information on any linked website and accepts no liability and disclaims all warranties, express or implied, regarding the purchase or use of goods or services on any linked websites.
Inbound Links
ReliveDigital generally encourages and agrees to your linking to the Home page through a plain text link on your website without the need for agreement between yourself and ReliveDigital. However, linking to any other page of the website is strictly prohibited, without express written permission from ReliveDigital .
Gift Certificates
Gift certificates are subject to the Terms listed on the ReliveDigital website at
https://www.relivedigital.com/gift-certificate-terms
.
Electronic Communications
You agree that ReliveDigital will communicate with you by email or other agreed electronic communications including to the email address provided by you in the original registration process.
These electronic communications may include notices about applicable fees and charges, transactional information and other information concerning or related to our Service. These electronic communications are part of your relationship with ReliveDigital and you receive them as part of your subscription to the Service. You agree that any notices, agreements, disclosures or other communications that we send you electronically will satisfy any legal communication requirements, including that such communications be in writing.
Terms for the Subscription Service
ReliveDigital offers a number of subscription plans that are detailed
here
. If you purchase a subscription to the ReliveDigital Gallery you are responsible for all subscription fees. Free trials are available for the Standard Subscription. A few days before the end of the free trial period we will email you to request you provide your credit card details. Once you have provided your credit card details we will automatically charge your credit card for the monthly subscription on the due date each month until you advise us that you chose to cancel your subscription.
ReliveDigital grants you a revocable, limited, non-transferable right to access the Service. Except for these limited rights to access the Service, ReliveDigital and its licensors and third party providers retain all rights, titles and interests in and to the Service, all copies thereof, and all proprietary rights therein, including without limitation copyright, patent, trademark and trade secret rights.
If you upgrade your subscription, we will charge you a pro-rata amount reflecting the days left in the payment period at the new rate. All subsequent payments will be at the new rate.
If you downgrade your subscription, you will have access to the current subscription until the end of the current paid up period. You will then be charged at the lower subscription rate from the next payment.
Should you cancel your subscription, you will have access until the end of the current paid up period. After that time, you account will be frozen. You must ensure you download all your materials before the end of the paid up period. After that we reserve the right to delete you materials.
Subscription payments are not refundable. You will have access to the service you have subscribed to until the end of the period for which you have paid regardless of whether you have chosen to cancel. This policy also applies to our annual subscriptions that are available on request.
Should your payment fail, you will receive an email requesting you update your payment information. If the automatic payment is not successfully completed you will not be able to upload or import any further materials. If the automatic payment remains overdue after 14 days your account will be frozen, If your account remains in arrears beyond a month we will seek to contact you by email. If after 2 months from the last due date we have not received payment we may delete your materials without further notice.
Should you exceed the storage or other limits of your subscription plan will not be able to upload or import any further materials.. We will contact you by email and asked to upgrade to the next subscription plan.
All payments are processed through Stripe, a leading provider of payment processing services. We will never have access to or store any of your credit card information.
Payments for the subscription service may be made Credit Card. All credit card payments may be subject to a reasonable credit card fee of up to 2% for Visa and Mastercard and 3% for Amex, other non-Australian Cards or non-Australian Dollar payments. GST of 10% is included in the price of all subscriptions and will be paid on all orders by Australian residents.
You may not reverse engineer, decompile, disassemble, modify, or create derivative works of the Service. You may not assign, sublicense, rent, timeshare, loan, lease, or otherwise transfer the Service or any access to the Service, or directly or indirectly permit any third party to copy the Service. You acknowledge that ReliveDigital may amend or set new limits to bandwidth or storage limitations as needed to help maximize the operation and availability of ReliveDigital' services and to prevent abuses.
ReliveDigital reserves the right to monitor and to identify excessive use of network resources and to take technical action or other remedial measures as ReliveDigital deems appropriate to maintain a fair level of service for all members. An alternate pricing or hosting plan may be suggested should your use of bandwidth and/or storage reach an amount considered excessive by ReliveDigital during any given time period. In such case, we reserve the right to transfer you at any time to a more appropriate service plan in our discretion.
Terms for digitisation service
Ordering and Payment
On receiving materials to be digitised, ReliveDigital will normally inspect and estimate the quantity of the material and then issue a quote for the order. The quote will be sent to you online and enable you to make changes, discuss any questions or issues, select extras and accept the final quote online. On acceptance you agree to pay to ReliveDigital the full amount quoted for your order within 7 days by one of the payment methods offered by ReliveDigital and listed in the quote.
In the case where the order and any additional amounts incurred, for reasons including, but not limited to, if the Content type and/or size is different than initially estimated on the quote or if the actual shipping/delivery charges are higher than estimated at the time of your order, ReliveDigital may adjust these in a reasonable manner. If the work performed and/or shipping is lower than originally quoted, you will only be charged for the services provided and/or the shipping costs incurred.
Pricing for gift certificates and gift boxes will be paid in full at the time of purchase. Please see the terms for Gift Certificates at https://www.relivedigital.com/gift-certificate-terms.
You agree to be liable for all reasonable shipping costs incurred for any order.
You are responsible for paying any taxes that may apply.
Any outstanding amounts invoiced must be paid within 21 calendar days of the invoice date.
Where payment remains outstanding, ReliveDigital reserves the right to retain possession of all materials and freeze or cancel subscriptions to the gallery and other services until payment is made. Where payments remain outstanding more than 60 days ReliveDigital reserves the right to dispose of or sell the materials. reliveDigital reserves the right to charge a time based storage fee where items are held as described above or not claimed.
Shipping
All items purchased through ReliveDigital are made pursuant to a shipment contract. This means that the risk of loss and title for such items pass to you upon our delivery to our carrier. ReliveDigital is not liable for any Submissions or other materials while in transit through or in possession of Australia Post or any other courier, carrier or shipping company. Limited Remedy for Loss of Your Entire Order
In the case of our Digitising Services, ReliveDigital will only be held responsible for any materials delivered to us for digitising once we receive them and until such time as they are shipped or collected. We will not be held responsible for any damage or loss incurred during shipment. While ReliveDigital has processes in place to ensure your materials are kept and handled safely, should ReliveDigital lose, damage or destroy your entire order during the time we are in custody of them you acknowledge that the sole and complete remedy for such a loss is ReliveDigital's payment to you of an amount of up to AUD$500 (five hundred Australian Dollars). Part loss of your order will be subject to a part payment in line with this paragraph.
ReliveDigital offers no warranty or guarantee that the turnaround time quoted on the Website, or otherwise communicated to you, will be met. ReliveDigital will use commercially reasonable efforts to maintain a reasonable turnaround time and to meet the turnaround time stated on the website or otherwise communicated to you.
Deadline for Identification of Issues
Should you have any problems with your order including allegations of lost or damaged media, you will advise ReliveDigital within 7 days of receiving the return delivery of your order. You agree that you will accept full responsibility for any issues or problems with your returned order that are identified and communicated to ReliveDigital after this 7 day period. You further acknowledge that in such an event ReliveDigital waives any warranties associated with any such problems or issues.
Copyright and the Website
All material on the website is protected by copyright under the laws of Australia and, through international treaties, in other countries. Unless otherwise indicated, all rights (including copyright) in the content and compilation of the website pages and on-line images including text, graphics, logos, button icons, video images, audio clips and software, including navigational software (collectively referred to as the Contents) are owned or controlled for these purposes, and are reserved, by ReliveDigital and/or licensors.
You must not copy, mirror, broadcast, reproduce, frame, republish, download, store (in any medium), up-load to a third party, transmit, post, broadcast, distribute, show or play in public, adapt or change in any way the website or its contents except as expressly provided in the Terms of Service.
All copyright resides in us. No part of the copyright material may be reproduced, re-used, re-transmitted, adapted, published, broadcast or distributed for any purposes whatsoever without our prior written permission.
Copyright of Digitised and/or Uploaded Media
We respects your rights over your materials and media in all their forms and we will never assume any rights, copyright or otherwise over your materials. The photos and videos you store with us or ask us to digitise, whether original or digital, will remain 100% yours.
When you upload materials to the gallery or when you ask us to digitise any materials for you, we will assume that you own the materials, have the rights to the materials or have permission from the owners of the materials. If this is not the case please do not ask us to digitise or upload them.
ReliveDigital will not digitise any materials that are clearly not your own such as videos tapes of full length movies except where you have permission from the copyright owner or in special circumstances permitted by law.
If you believe materials you own have been used without your permission please contact us and see the section on copyright infringement on our website.
In all cases you agree to indemnify ReliveDigital against any breaches of copyright. You acknowledge that you are responsible for all the content you upload and request us to digitise.
Trademarks
"ReliveDigital", the ReliveDigital logo, the look and feel of the ReliveDigital Website and Services, and any other Product or Service names, logos or slogans of ReliveDigital contained in the Services are trademarks of ReliveDigital Pty Ltd (collectively, the "ReliveDigital Marks") and may not be copied, imitated or used without the prior written permission of ReliveDigital. All other trademarks, product names, company names or logos mentioned in the Services are the property of their respective owners.
Feedback, suggestions, comments or requests
ReliveDigital encourages you to make feedback, suggestions, comments or requests ("Comments") but these comments may be made to hello@relivedigital and any of our social media sites including on any page on facebook, twitter, instagram, youtube, google+ and other social media sites, and if you do make comments, you acknowledge that: they will not be considered confidential or proprietary, and ReliveDigital is under no obligation to keep such information confidential, and ReliveDigital will have an unrestricted, irrevocable, world-wide, royalty free right to use, communicate, reproduce, publish, display, distribute and exploit such comments in any manner it chooses.
Privacy and Your Materials and Media
We take privacy very seriously and we will never explicitly share your materials and media without your permission in writing (including by email or other electronic means) except where compelled by law.
We will never sell or share any information about you or information acquired from your materials except as required to provide our service and detailed in the Privacy Section on our website.
Where permission is granted by you to ReliveDigital to share or use your Materials and Media for promotional or any other purpose, you acknowledge that: these Materials or Media will not be considered confidential or proprietary, and ReliveDigital is under no obligation to keep such information confidential, and ReliveDigital will have an unrestricted, irrevocable, world-wide, royalty free right to use, communicate, reproduce, publish, display, distribute and exploit such comments in any manner it chooses.
General Conditions of Sale
The following Conditions of Sale shall apply to any product sold on this website. These Conditions of Sale constitute a complete and exclusive statement of the agreement and understanding between you and ReliveDigital with respect to the subject matter hereof.
The goods delivered under this Agreement shall be of normal industrial quality unless herein specifically stated to the contrary. Any description of such goods has been given by way of identification only and the giving or use of such description shall not constitute any sale hereunder a sale by description.
The products or services available on the website for sale under these Conditions of Sale are only available for sale to individuals who can make legally binding contracts. The products are not available to persons under the age of 18 years nor any other person legally prohibited from entering into a binding contract. By placing your order you are verifying to ReliveDigital that you are able to make a legally binding contract.
Your order is an offer by you to purchase a particular product or service for the price (including the delivery and other charges and taxes) specified on the website at the time of offer or specified in a written quote and shall be understood to be placed under these Conditions of Sale.
These Conditions of Sale may change from time to time and you are required within reason to revisit these before placing your order to ensure that these Conditions of Sale have not changed.
ReliveDigital reserves the right to accept or reject your offer for any reason, including, without limitation, an error in the product description or the price posted on the website, the availability of the product, or an error in your order. Your contract with ReliveDigital only comes into existence when, i. ReliveDigital forwards you an email containing confirmation of receipt of your order, an acceptance of your order, confirmation of receipt of your payment and details of likely delivery, or 11., in the case of a quote, when you advise the acceptance of your quote and payment is received as per the payment terms agreed in the quote.
You shall inspect the goods immediately upon their arrival and shall within seven (7) days give notice to ReliveDigital if the goods are not in accordance with specified requirements. If you fail to give such notice, the goods shall be deemed to be in all respects in accordance with the specified requirements. No claim shall be recognised unless made in writing and received by ReliveDigital within seven (7) days after receipt of goods by you. The total amount of any claim shall not exceed the actual invoice value of the goods claimed to be faulty.
Ownership and property in the goods supplied/delivered shall pass from ReliveDigital to you when ReliveDigital accepts your offer and receives payment in full. Risk passes to you upon delivery to your warehouse or to an agreed delivery point.
ReliveDigital shall not be responsible for non-delivery or delay in delivery of any goods caused by force majeure and you and ReliveDigital shall be excused from performance of their respective obligations when and to the extent such performance is delayed or prevented by force majeure. If your need for the goods is reduced or suspended as a result of force majeure, and notification is within reasonable time of acceptance of the Order and prior to transfer of ownership, you shall be entitled to terminate the agreement. For the purpose of this commitment force majeure shall include but is not limited to natural disasters, civil disasters, political event, change of legal / political environment, business disruption, accidents, earthquake, flood, hurricane or typhoon, tornado, tsunami, volcanic eruption, wildfire/bushfire, landslide or avalanche, fire, flood, storm, earthquake, terrorist acts, revolt, war, financial markets disturbances, changes of regime or tax or regulatory authority, energy failure, external telecommunications failure, and/or failure of transport systems.
You assume all risks and liabilities for consequences arising from the use of the goods whether singly or in combination with other goods and indemnify ReliveDigital in respect of any such use. ReliveDigital is not liable for any infringement of patent rights arising out of the use of such goods by you or your instructions, expressed or implied, and it is your responsibility of to ensure that the goods when used by you are not damaged and no liability will be accepted by ReliveDigital for the consequences of the use of damaged goods by you.
Nothing in these Conditions of Sale is intended to exclude, restrict or modify any statutory obligation of ReliveDigital implied under Australian Law.
Governing Law
This contract shall be governed by and construed in accordance with the law in effect in the Australian Capital Territory (ACT) and by entering into contract both parties are accepting the jurisdiction of the courts of the Australian Capital Territory (ACT) in relation to any dispute between them.
Website Compliant with Australian Law Only
We do not warrant that the website or our other Services comply with the laws of any country outside of Australia. If you choose to access the website from another location or jurisdiction, you do so at your own risk and are responsible for compliance with applicable local laws.
Dispute resolution service
You and ReliveDigital agree to arbitrate any dispute arising from these Terms of Service or relating to the Services, Site or ReliveDigital Materials. ARBITRATION PREVENTS YOU FROM SUING IN COURT OR FROM HAVING A JURY TRIAL. You and ReliveDigital agree: (i) to notify each other of any dispute within thirty (30) days of when it arises; (ii) to attempt informal resolution prior to any demand for arbitration; (iii) that any arbitration will occur in the Australian Capital Territory; and (iv) that arbitration will be conducted confidentially by The Conflict Resolution Service (CRS), Level 2 & Level 3 Griffin Centre, 20 Genge Street, Canberra City 2601. Information about the the CRS is available at http://www.crs.org.au/. Other than class procedures and remedies described in these Terms of Service, the arbitrator has the authority to grant any remedy that would otherwise be available in court. Notwithstanding the foregoing, you and ReliveDigital are NOT required to arbitrate any dispute in which either party seeks equitable or other relief for the alleged unlawful use of copyrights, trademarks, trade names, logos, trade secrets or patents.
The arbitrator will not be bound by rulings in prior arbitrations involving different ReliveDigital users but is bound by rulings in prior arbitrations involving the same ReliveDigital user to the extent required by applicable law. The arbitrator's award will be final and binding and judgment on the award rendered by the arbitrator may be entered in any court having jurisdiction thereof.
Severability
If any part of these Terms of Service are or become illegal, invalid or unenforceable in any relevant jurisdiction, that or those provisions will be: (a) interpreted in that jurisdiction, as nearly as possible, to reflect the intentions of the parties; and (b) if necessary to maintain the effectiveness of these Terms of Service, be severed for the purposes of that jurisdiction, with the remaining provisions remaining in full force and effect.
Waiver
Our failure to exercise or enforce any one or more of its rights under these Terms of Service will not constitute a waiver of such rights unless such waiver is granted by ReliveDigital in writing.
Termination
The Terms of Service are effective until terminated by ReliveDigital. ReliveDigital may terminate these Terms of Service and your access to the website, Subscription Service or any of our other Services at any time without notice. In the event of termination, all restrictions imposed upon you and all disclaimers and limitations of liability set out in the Terms of Service shall remain effective despite termination.
Thankyou for reading the Terms of Service! Please make sure you read the ReliveDigital Privacy Policy too.